Are you ready for 10 Things We Love, Made in Washington State? You wish you could live in Washington State, I know. Despite the fact that it rains a lot here, Washington is still one of the most beautiful states in the nation. Washingtonians are very outdoorsy given our wonderful mountains, beautiful coastline and enchanting islands.
On a great day, Washington looks like this.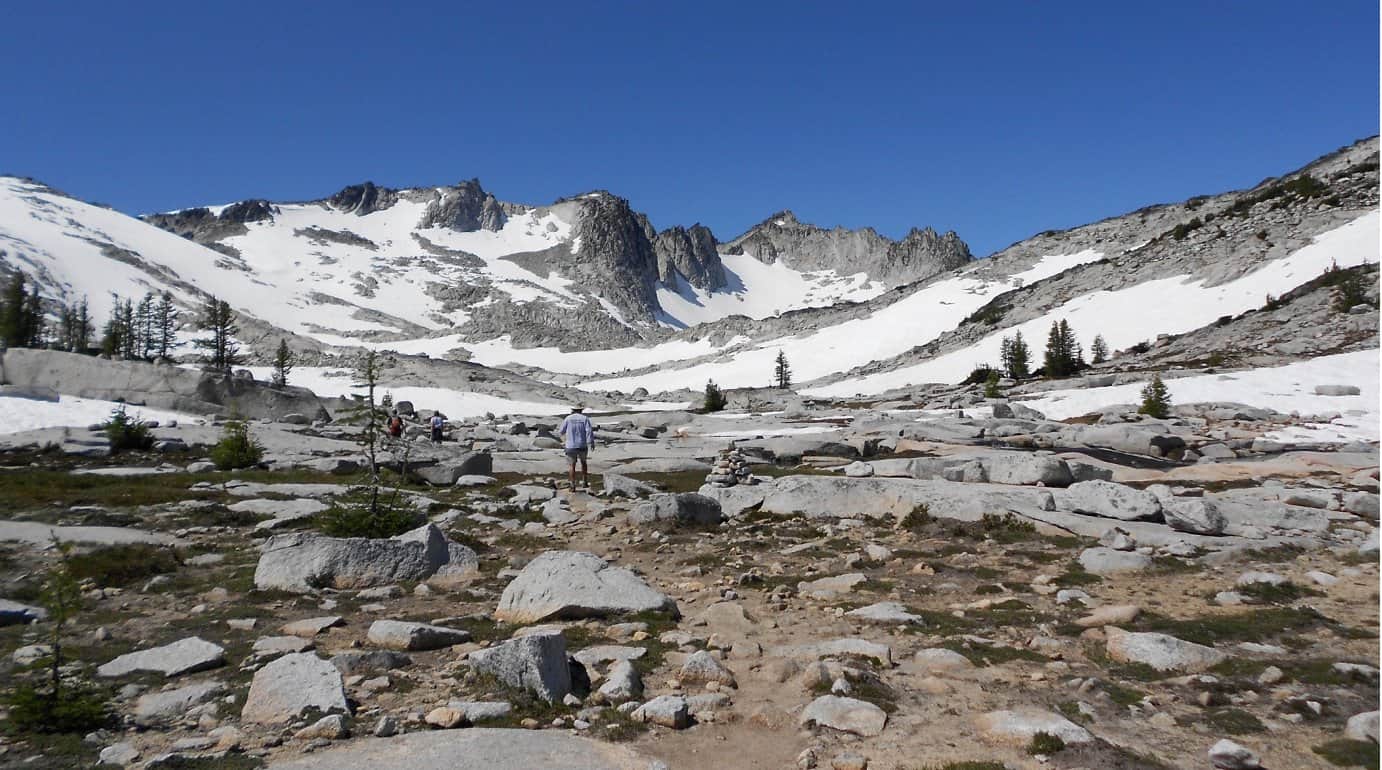 Most days however, Washington looks like this.
Still, despite the weather, Washington is wonderful.
The people here are friendly and many members of our extended American family in Washington make wonderful consumer products. Here is a list of products made in Washington. I encourage you to explore them.
10… oops! 11 Things We Love, Made in Washington State
We couldn't resisting adding another great Washington State made product to our list.
Wrappily Wrapping Paper
Wrappily uses neighborhood newspaper presses in Washington and Hawaii, taking chic patterns and printing them on 100% recyclable and compostable newsprint. Traditional wrapping paper generates 4 million tons of trash every year. But a piece of newsprint like the kind Wrappily uses can be recycled up to seven times. And I love their cheerful patterns.
Glassybaby Votives
If you are in the market for votives, Glassybaby is a company you should know. Glassybaby votives are handblown glass, crafted in my hometown, Seattle, Washington. They make an incredible range of colors and styles. If you live in Seattle you can even rent Glassybaby votives for your party or event.
Filson Apparel & Bags
Filson is old school. That is not to say they are old-fashioned. Rather, they are a Seattle company that has been manufacturing premier quality outdoor wear for the past 114 years. If you want gear that will keep you warm and dry on any outdoor adventure, I advise you to load up on Filson gear. They use only the highest quality fabrics and leathers in their cases, satchels, and apparel. Not all Filson products are American made. Read labels carefully.
Manpans Cookware

Manpans makes wonderful cookware east of the Cascades in the Spokane Valley. Manpans' cookware is very 21st century and very reasonably priced for what you get. Manpans is a leader in "green manufacturing." They make all sorts of saucepans, woks, pizza pans and bakeware. And all their pans have a sort of very hip Mission Impossible look.
McKinnon Furniture
Sheila McKinnon and Theresa Schneider are two wonderful women in Seattle whose firm produces some of the most beautiful furniture you will ever see. McKinnon Furniture pieces are truly "one of a kind"; any piece that McKinnon makes can be customized to the exact dimensions and finishes you want. Their Tansu modules allow you to create unique storage and display combinations. Look for an upcoming McKinnon Furniture video on my blog.
Cascade Designs Outdoor Adventure Gear
I backpack a lot and Cascade Design makes the best backpacking sleeping pads in the world. Cascade Design's manufacturing plant is located about a ¼ mile from my office in downtown Seattle. I am buying a new Cascade Design Therm-a-Rest sleeping pad. Cascade Design also makes Platypus collapsible water bottles in Washington.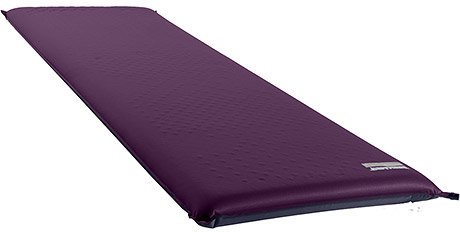 Feathered Friends Sleeping Bags
Staying with the backpacking theme, I introduce the firm making the best sleeping bags I know. Nothing spoils a backpacking trip quicker than a shoddy sleeping bag. Thankfully, Feathered Friends makes superlative sleeping bags, and they make them in my backyard. You can buy a Feathered Friend sleeping bag for a weekend trip to the lake or for an assault on Everest. The one for the assault on Everest will probably be more expensive, however.
Tom Bihn Bags
There really is a Tom Bihn. Tom's firm produces a wide range of bags from messenger bags to laptop bags to carry-on luggage; Tom has designed most of these bags himself. In addition, there are many "Tom Bihn" videos on YouTube showing the features of most of the bags that Tom Bihn manufactures. My mum really likes Tom since he makes a bag specifically for knitters.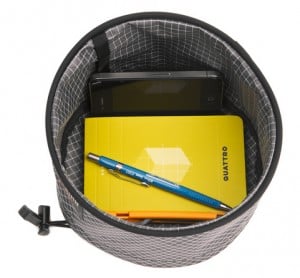 Lib Tech Boards
Two snowboarders, Mike Olson and Pete Saari, founded Mervin Manufacturing in 1977. The company builds snowboards (Lib Tech), and skateboards in Carlsborg, Washington. If you want a U.S. made board, Mervin Manufacturing is a company for you. Now if only I could find a way not to wish all snowboarders would learn to ski.
Rodriguez Bicycles

The 15 members of the Rodriguez Bicycle family build bicycles in a small shop on the "Ave" in the University District in my hometown. The firm has been hand-building bikes since 1973. A Rodriguez Bicycle is hand built and will be the last bike you will ever need to purchase. If you haven't heard, our Mayor who is mad about biking is nicknamed Mayor McSchwinn. His real name is McGinn. Rodriguez is featured in our American Made Bikes Ultimate Source Guide.
Cougar Gold Cheese

In Seattle, we have the UW. Somewhere east of the Cascade Mountains there is another University I think. Anyway, since there isn't really much to do over there, they figured at least they could try to make something worth eating. And they succeeded. Cougar Gold®, produced at the Washington State University, is a rich, white cheddar with a smooth, firm texture.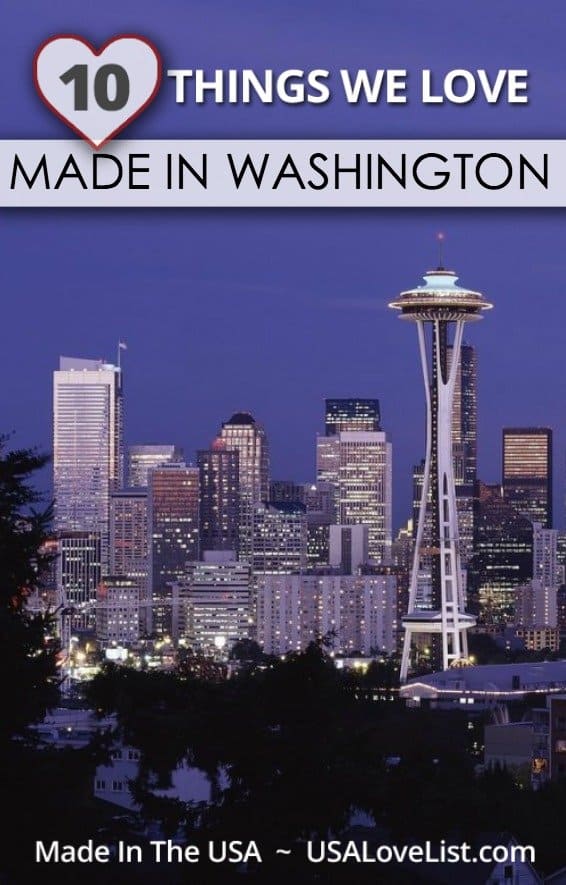 John Briggs is an attorney in Seattle wrapping up a book titled, Simply American, Putting Our Extended American Family Back To Work. He blogs about all things Made in America at simply-american.net.
We are welcoming guest post submissions on the topic of The Top 10 Things Made in My Home State. Contact us for submission guidelines.
Don't miss our list of American made camping essentials!